Why Plan If
Plan If is a campaign and linked resources that have been developed by the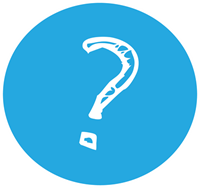 Childhood Bereavement Network (CBN) in order to help more bereaved children after a parent has died.
We believe in the importance of parents making plans in case they die while their children are still young. Practical tasks, such as making a will, planning guardianship and having life insurance can take some of the uncertainty out of life after a parental death, and personal tasks, such as capturing family stories and writing letters to children, can provide comfort if a parent dies.
We hope that 'Plan If' will play a part in making society as a whole more aware of and more prepared to talk about parental death and in that way, play a part in helping bereaved children and young people respond to a death.
The quick response to 'why have a Plan If?' is to ask if you are confident you know the answer to these questions:
Who would my children live with if I died?
Would my family have enough to live on? Would they, for example, be able to stay living in the same house; attend the same school; keep life going much the same?
Who would inherit everything I own? Am I really sure about that?
There are many other important, personal reasons to put together your Plan If. You will find information to help you prepare all through this website.