Appointing guardians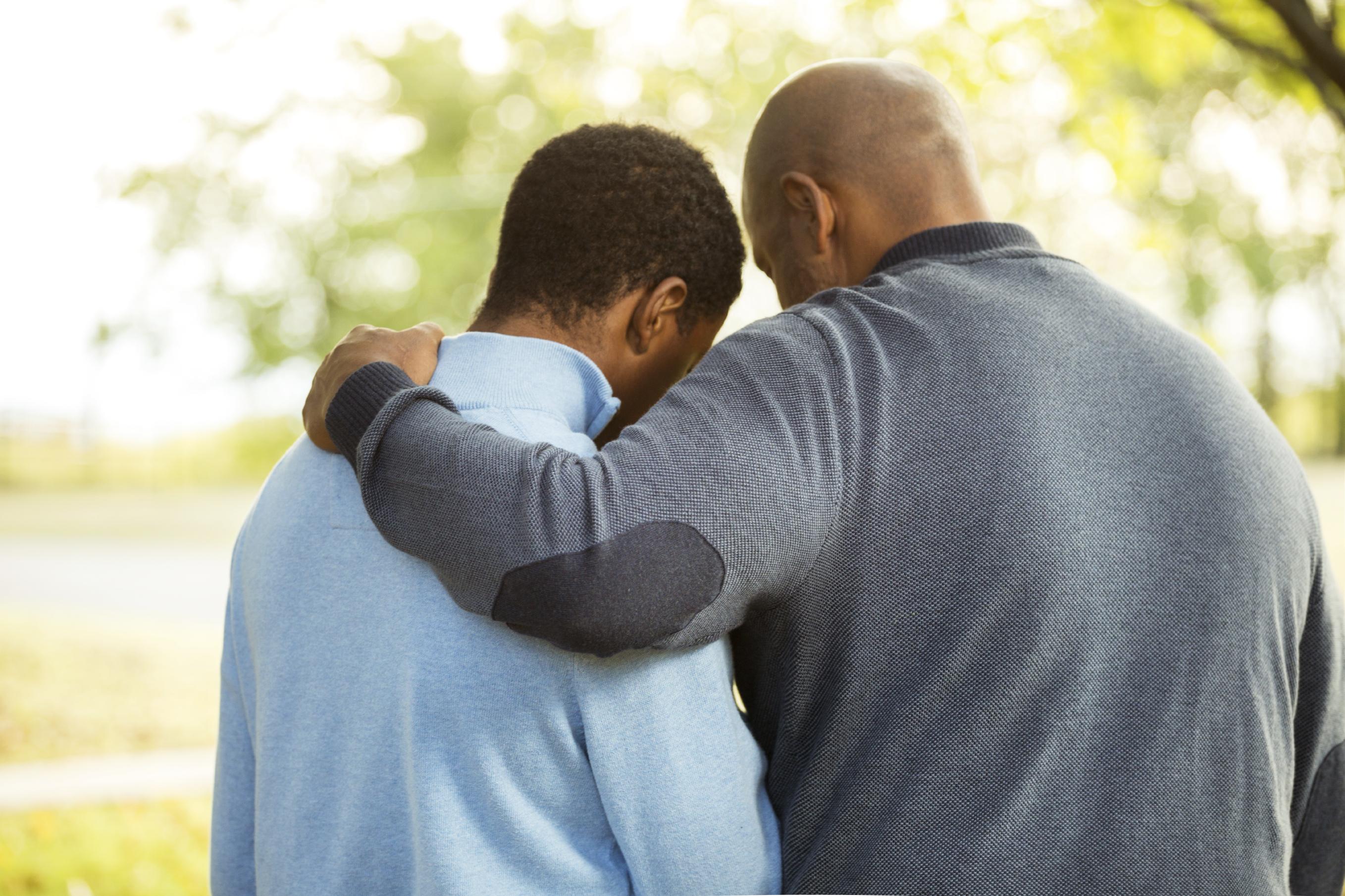 As a parent, it is especially hard to imagine someone else bringing up your children. In our survey, most parents said they found the idea 'upsetting' and too hard to think about.
Different circumstances
For couples, while it is probable that the surviving parent will be able to support the children, it is still worth making arrangements for the rare but not unheard-of possibility of both parents dying.
For single parents, it is especially important to have a plan in place that reflects what you want and what you know is important to your child. If the child's other parent does not have parental responsibility and if there are no guardianship arrangements in place, a child may be taken into local authority care if you were to die.
For separated or estranged parents, it is crucial to be clear about guardianship – it may be that, for reasons known only to you, it would be inappropriate for a child to live with an estranged parent. However, if that parent is named on the birth certificate and therefore has parental responsibility, they may be deemed to have a right to bring up the child if you were to die: it is therefore crucial to make your wishes clear to guide any legal case. For example, a loving stepfather who has brought up a child for ten years or a live-in grandmother does not automatically have precedent over a father who has never seen his child. Make your choice clear.
If your children have disabilities or other challenges, it can make the process of choosing and appointing guardians even more complicated. Some of those who responded to our survey felt that in this situation, there was no-one who might be prepared to accept the challenge, and therefore, they had not appointed guardians. It's worth considering, at the least, who you would not want your children to be cared by. And you may also need to think about suggesting appropriate arrangements for children with certain disabilities after they are over 18.
How to appoint
Guardians are normally appointed legally through your will and changes can be made through adding a simple codicil (an extra section) to your will. It is possible to leave a simple signed statement of wishes on the matter of guardianship; however, including arrangements in your will should make the process simpler in the unlikely event they are required. We should just note that, ultimately, a decision will be made in the best interest of the child(ren) but your stated appointment of a guardian is likely to be very persuasive.
What would happen if I didn't appoint?
It may help to consider who would be granted guardianship or who would come forward if you do not make any arrangements for your children: it is most likely to be a relative who is appointed. Are you close to that relative? Do they know your child? Do they like your child? Are they prepared to make the life changes necessary to including your child fully in their life? Either way, it is easier and clearer to make your wishes clear. It is possible to state who you do NOT want to bring up your child (although it isn't always possible for this to happen). 
Who to choose?
Deciding on guardians need not be a one-time-only decision. The right guardians for your child may change over time and guardianship can be changed whenever you want while you are still alive. For example, the 6 year old who is very close to cousins who live 100 miles away; when aged 15, may need to stay closer to school, friends and sports club, through living with a friend's parents.
When deciding who to appoint as guardian(s) for your child(ren), there are some things you should consider. Maybe the key starting point is to ask 'who will best provide my child(ren) with...'
Unconditional love and loving kindness
More than anything your child will want to be loved and cherished, not necessarily (but maybe) to be hugged very tightly any time they pass, but mainly to feel that they belong and are loved and appreciated for who they are, not for the sake of the parent who has died. Who will best be able to support the feelings, thoughts and behaviours of your grieving children?
As few changes as necessary 
Continuity in things such as school, friends, seeing grandparents can help a child after a parental death; then again, it is more important for children to feel loved and secure. It may be difficult for an only child to suddenly become part of a large family; or for urban children to find themselves miles from the nearest town
Opportunities to talk about you
Hearing stories and sharing memories about the person who has died helps maintain a bond with them; and a sense for the child that you will always be a part of their life and their life story, even though you have died. Stories and memories are also comforting and provide a child with a sense of their place in their family and in the world
Continuing activities that are important to them
These may be activities that they shared with you or ones that bring them a sense of their own worth and value. Will the appointed guardians be able to handle cold, wet Saturdays at sports clubs, late night collections from dance rehearsals, band practice in the front room? Do they share the same faith practice or can they accept a lack of belief?
A sense of security is important to all bereaved children; in appointing guardians, consider such thorny things as whether you think a guardian couple will stay together, whether an older guardian will stay healthy, whether they may need to move frequently for work.
Talking to your children
Children may ask what would happen if one or both of their parents were to die; this may be triggered by this happening to a friend, or by a storyline in a TV programme. If they ask, they want an answer – not an automatic 'don't worry about that'. One person told us of the relief she'd felt in knowing that their parents had thought this issue through and found she could put her anxiety aside, knowing it had been considered. When children are older, they can be involved in the discussion, though not necessarily in control of the decision on whom to appoint as guardians. It is fairly common for a child who has cheerfully endorsed their parents' choice of potential guardian ('Yes I could imagine living with Auntie Joy') temporarily to reject that person ('I hate Auntie Joy'). They are, most likely, rejecting the idea that it may ever be necessary.
What to do with your decision
Before adding the guardianship arrangements to your will, it helps, of course, to have secured the agreement of the person/people you have chosen. And, hopefully, it will never be necessary for anyone to find out that they weren't chosen!
You may wish to add something to your will to help guardians with the financial impact of taking care of your child(ren).
And a letter to the guardians could be a good addition to your Plan If. This may set out what you hope for your child(ren), such as school choices, faith practice, diet etc or it may simply thank them for taking on this enormous role. One person told us of her delight in burning this not-needed, never-read letter after her child turned 18.
If you are creating a physical Plan If, you may wish simply to indicate where to find more information about the guardianship arrangements you have made, for example 'It's in my will which is with Smith & Smith & Co' or you may want to put a physical copy into your Plan If box.